Professional Rigging and Machinery Moving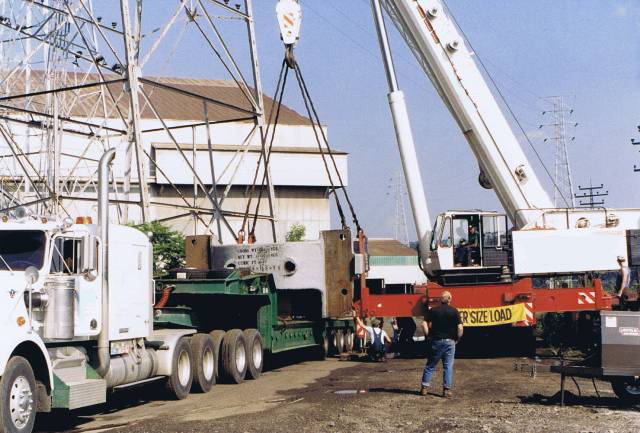 Whether moving and installing one machine or relocating an entire factory, Machinery Rigging Incorporated is the Pittsburgh area's premier millwright and rigging service, serving the tri-state area since 1974.
Providing Erection and Millwright services, our experienced crews and diverse fleet of trucks and equipment have what it takes to get your job done.
A family owned enterprise with over forty years of experience, we pride ourselves on the quality of work provided and the long standing relationships we develop with our customers.  Ensuring quality and professional work is our primary focus.
Call us today at 412-823-8890, or use our easy-to-complete contact form.
Turnkey Services are Our Specialty
At Machinery Rigging Inc., we handle it all, utilizing our specialized equipment and skilled personnel to take care of your job from start to finish. You call us; we come, disassemble your machines, move them, prepare the new site, install, and get your machines up and running.  We paint and outfit machinery to meet your needs.
We move entire factories, even down to the office furniture.  From concrete work to electrical hookup, we do it all!
Contact Us Today
For affordable, experienced millwright and rigging services, call 412-823-8890, or complete our contact form today.