The Right Equipment for Any Job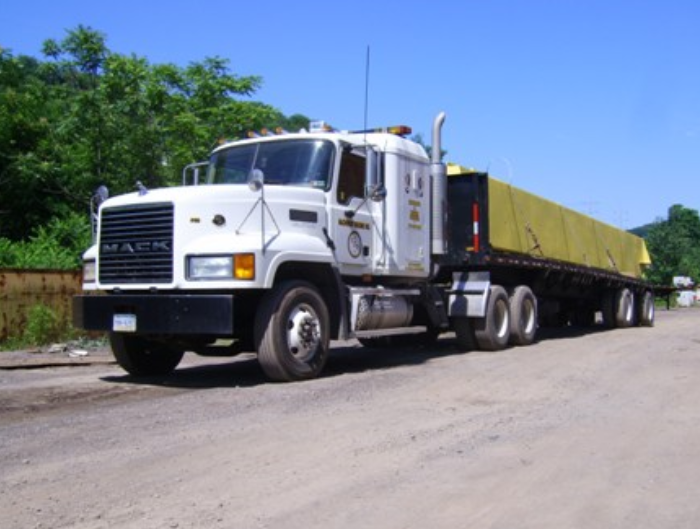 At Machinery Rigging Inc., we take pride not only in our highly skilled crew and their ability to erect nearly anything, but our massive assortment of specialized equipment-hauling machines as well.
With our huge, reliable fleet of rollback trucks, tandem and tri-axle tractors, lowboy, drop-deck, flat, tilt, stretch and even oversized tank trailers, we are able to accommodate nearly any type or size of equipment you may need moved.
Oversized loads, awkwardly shaped loads, improbably heavy loads, liquids, solids, and gases – it doesn't matter! We will handle each of them deftly, within strictly-observed O.S.H.A standards, and with a mind for your bottom line.
Our equipment may be gargantuan, but our people are down-to-earth and ready to meet your needs with home-town customer service.
We understand that your profit margins are key, and we take strides to constantly keep that in mind.
Call us today at 412-823-8890 for more information, or complete our contact form.
 Keeping Your Business Moving
We utilize our specialized equipment to assist in the transport and erection of all types of machinery and uncommon loads.
If it can be moved, we can move it. Whether you need a 1000 ton press brake moved or a whole fleet of vintage Sherman Tanks, we've got your back and we've got the right equipment for the job!
To learn more about Machinery Rigging and what we can bring to your next big project, contact us or call us at 412-823-8890 today!